BMI held it's annual Latin Awards, and among the winners were producer Gustavo Santaolalla who was named the BMI Icon; Wisin & Yandel, and singer/songwriter Espinoza Paz comprised the three-way tie for Latin Songwriter of the Year; "De Rodillas Te Pido" took away the Song of the Year honors for writer Jose A. Sosa; and Editora Arpa Musical received the Latin Publisher of the Year crown. But enough about that! Let's take a look at the night's fashion fab and fug.
Best Dressed & Fresh Face of the Night: Alejandra Alberti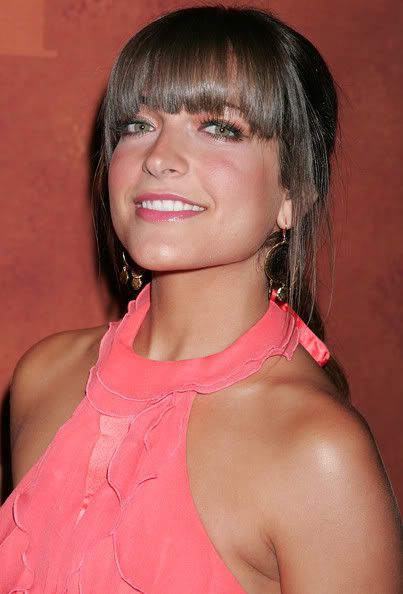 Alejandrea Alberti really knocked it out of the park with this young, really fun number. The color flattered her really well, the ruffles were super flirty, and her makeup was simple yet really complemented the color of her dress perfectly. The whole look was just very carefree. In fact, it really resembled the dress that Cameron Diaz just recently wore to Spike's Guy's Choice Awards. It's not the same dress, but very similar.


I'm Too Sexy Of The Night: Espinoza Paz


Damn! Look at Espinoza Paz! That bitch is totally hitting on you! Like, shamelessly hitting on you! How can you resist his charm? You can try but you know he's walking away with your digits and your panties between his braces.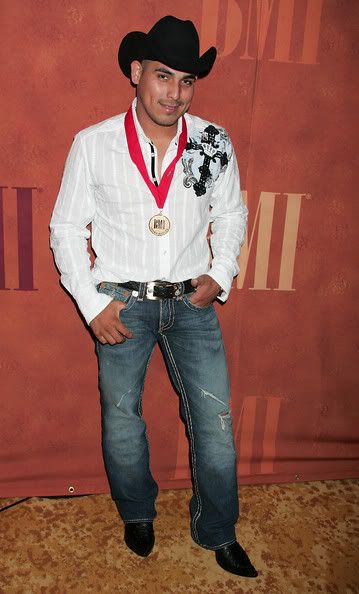 OMFG Of The Night: Inez Gaviria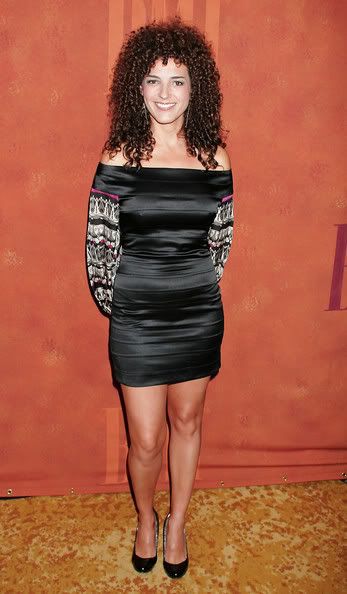 If I could turn back Tiyum! If I could find a way! I'd take back all the words that a hurt you-and you'd stay! All I have to say is holeeeey shit! This bitch looks like if Cher and Bernadette Peters had a baby. In the 80's. And it stayed in the 80's. I tried to find a picture of Cher wearing this same dress, because I'm almot postive that she did, but I couldn't find one. Therefore, I'm convinced that Inez broke into Cher's house and stole this broke ass mess from her closet. I'm sure she won't notice. No one has worn anything of it's kind since C&C Factory was mastory and full of jams that had to be pumped till your ears got sore. All I have to say is that bad fashion is like a weapon that wounds sometime. And this is definetely killing me.
Her Two Moms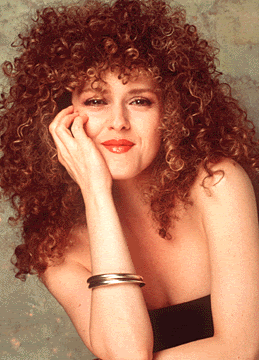 Here are some of the rest of the night's attendees.
Karyme Lozano


Carmen Jara & Her Breasts. I Think They Had Seperate Seats.


Erica Garza and Jessie Camacho


Roco Llamas & Jessie Camacho


Source