Best Dressed: Brooke Shields


Call me crazy but I love this dress. Everything logical in my brain tells me I shouldn't. It's a bit too long, it's bordering on a jumper, and it's almost a little shapeless. However, Brooke is utterly selling it to me. She is tanned, toned and totally fabulous. With that confidence it almost doesn't matter what she's wearing. But the sparkles and drop waist certainly help the situation. it's Besides, it's very Broadway. Therefore, I'm going to say it's fabulous.
Best Dressed Man: Adam Durtiz


I love this all white suit with the addition of the quirky tie. LOVE it. Adore. A show like the Tony Awards is a place where you can take a fashion risk like this and it really pays off.
Honorable Mentions: Marisa Tomei


From the front, this dress doesn't seem particularly special, but from the back, I like it. Cute. Also love the added belt for the cinched waist. This dress definetely helped her stand out from the sea of black dresses.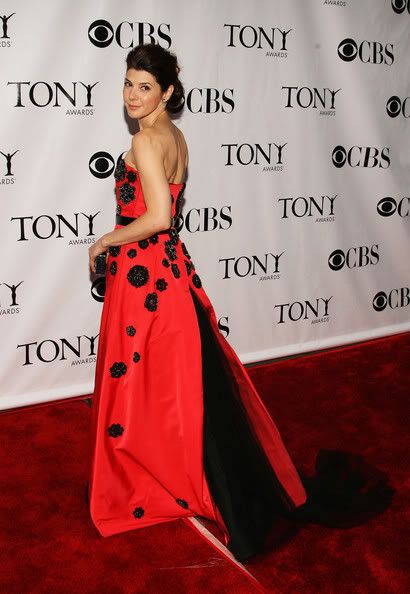 Carol Channing


You may not agree with my picks of Brooke and Marisa, but who is going to argue with Carol? That woman can do no wrong! I can only hope to be so fabulous when I am half her age. In another 2,000 years. She is flawless and straight up perfection! I love that she is still rocking her signature style and it is age appropriate. She is an inspiration to fashionistas of all ages that you can be fierce and ferocious at any age. Love you forever Carol! You've a hot bitch!
Best Dressed Couple: Idina Menzel and Taye Diggs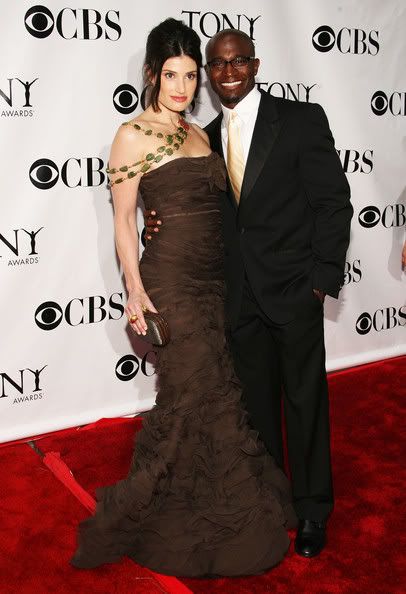 Idina is also definetely on my best dressed list by herself. The detail on this dress is so meticulously stunning it almost takes my breath away. These two always look great though no matter what they show up in.


Silent But Deadly: Kristin Chenoweth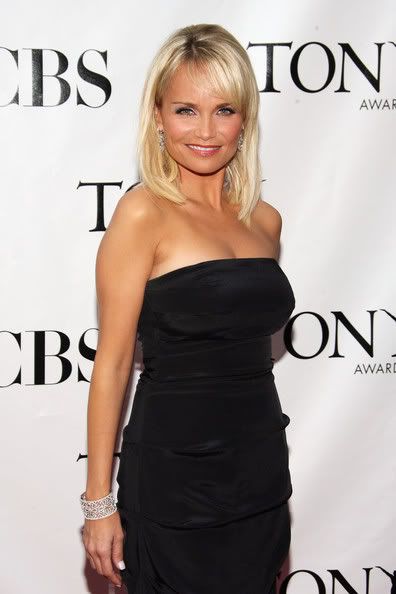 Silent but deadly was the phrase that first came to mind when I came upon Kristin Chemoweth's photo from the Tony's. She's a tiny little sex bomb! She proves that good things, nay, great things come in small, sleek packages. She doesn't need to come dressed in fancy wrapping paper, or tick loudly to signifying that she's about to blow. She'd rather sneak right up on you and detonate before you knew what hit you. This girl is h.o.t. Hot!


Worst Dressed: Lacey Kohl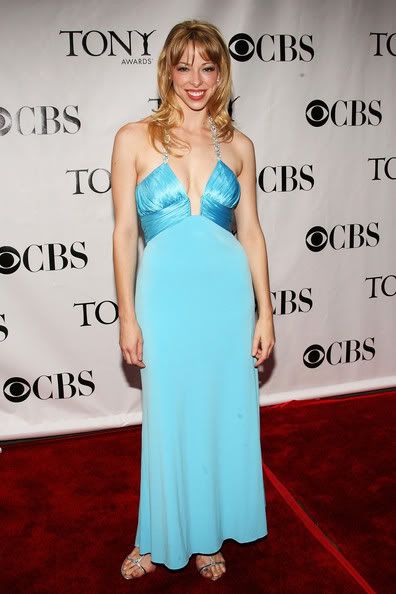 The dress isn't properly supporting the girls, her hair is a mess, the makeup is too harsh for her face, and those shoes are hideous. Leaving me simply ask the question: why? I find you guilty on all counts of fug and sentence you to six months of hiring a full time stylist.
Highlights of the Eve
The Little Mermaid & Megan Mullally Perform


Kelli O'Hara Performing & Grease


Cry Baby & Sunday in the Park with George



Source