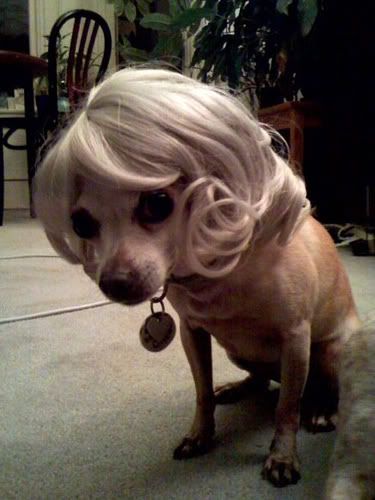 Madonna allowed former batter wifey Guy Ritchie see their sons yesterday, but in true Madge form, she insisted that Guy follow a strict set of rules put into place by her. Here's are some of the completely reasonable guidelines:
Under no circumstances should they be allowed to read newspapers, magazines, or watch TV or DVDs.
They must adhere at all times to a macrobiotic, vegetarian, organic diet with no processed or refined food.
All water they drink, even when it is to dilute organic juice, should be Kabbalah water.
They should wear the clothes Madonna has sent with them on the flight. If they need to be bought anything, they should not contain any man-made fibers.
Their hands should be regularly cleaned with disinfectant spray if they are in public places.
They should not be bought toys that are spiritually or ethically unsound.
Guy should not discuss the separation with them.
Madonna should have phone contact with the boys as much as three or four times a day at times set by her.
The boys should not be introduced to Guy's new friends, especially any new female friends.
Madonna has encouraged the access to give time with the boys, rather than his parents spending large amounts of time with them.
The boys should not be photographed while with Guy. It is his responsibility to organize security so that does not happen.
At bedtime, Guy should read David the English Rose books Madonna wrote.
That's all?!? On the real I think this uptight ridiculous list is awfully ironic coming from a chick that gave head to a water bottle and asked David Letterman if he ever smoked weed. Can we get that girl back? Because this version of Madge is straight up Buzz Killington the 3rd.