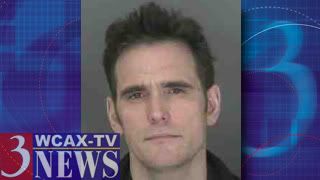 Talk about random. Two bitches I'm sure you never give a second thought about were arrested last night. Up first, is actor Matt Dillon who was pulled over doing 106 miles per hour on Interstate 91 in Newbury Vermont. He is due in court next month to answer to a charge of excessive speed. In comparison of all the celebs who get pulled over for DUIs and busted for smack, I suppose an excessive speeding ticket isn't the worst thing ever.
Speaking of DUIs, basketball star Charles Barkley was also early this morning on suspicion of a DUI. Barkley was arrested by the Gilbert Police Department at a DUI checkpoint and had his blood tested on scene by a mobile DUI task force. He was released a short time later. No mugshot is available, but something tells me when we do get our grubby little paws on it, it will be worth the wait. Bear in headlights! And you would at least think MR. Barkley would have waited until tonight to get his DUI on. It's not New Years yet, bitch.
Update! We have another contestant in the dumb bitches who can't wait for New Years running. Doug Wilson from Trading Spaces was arrested last night for aggravated DUI, illegal transportation of alcohol and driving on a suspended license. He was later released on $1,000 bond. And I think we have a winner! Sorry Charles and Matt. Better luck next time.