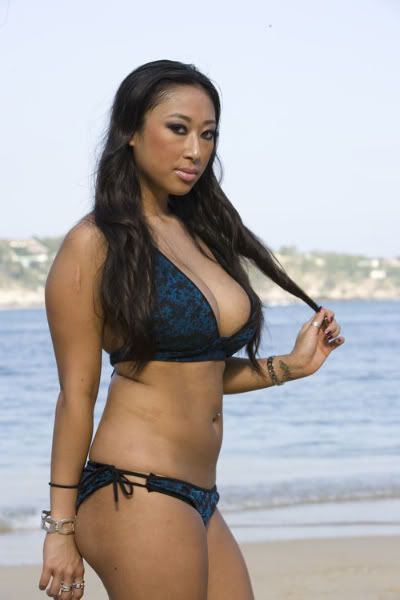 The other day I unveiled the first cast members announced in the line up for VH1's "I Love Money 2". Well get ready to ask "who that is?" because I now have the remaining list of sluts willing to scratch, claw and booze it up for a chance at $250,000 and a tarnished reputation. In the "hunks" category (their words-not mine) are Buddha, Onix, 20 Pack, and It. As for the "sexy ladies" (again, these are not my words). Prancer, Mayammee, Ice, Cali and Milf have all been added to the line-up. Do you hear that? It is a thousand grammar school teachers scrapping their chalk on the blackboard upon seeing the spelling of these people's names. I mean MAYAMMEE?!? That's not even how Miami is pronounced! It looks like MAY-AM-EE. GTFO!
And I totally do not get the appeal of this Cali girl (pictured above). Bitch looks like she got a train ran on her from everyone in New Edition and moonlights as a daytime stripper in the 25 cent titty bar. Beat! Also, I was flicking channels the other day, when who do I see bent over shaking their ass on "Parental Control"? Cali, of course! She was dropping it like it was hot for some dude's mom and dad. Classy! So much for her "I'm not an industry chick-I just want to do makeup!!!!" bullshit.
And where is Lusty? They better be giving her her own show. I could watch that chick all day. Even if she does "dance with the devil"
Lusty come back!