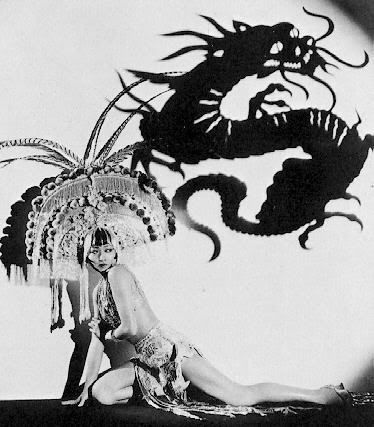 Like me, I know many of you out there are positively enamored with the screen sirens of Hollywood's golden age. Marlene Dietrich, Bette Davis, and Jean Harlow are among just some of the elegant ladies of that era who not only had impeccable style, but really paved the way for the Kate Winslets and Cate Blanchetts of the world that now capture film audiences with their standout performances. However, one particular siren of the good old days is not only often excluded from the list of film greats, but is not given the credit she deserves for breaking ground for Asian women in film. I'm talking about Anna May Wong.
Although Ms. Wong is often neglected, one woman is on a crusade to spread the good word about the movie star's impact on the face of cinema, and how she was often given second class roles not because she wasn't talented, but because she was Asian. In her fascinating 1/2 hour special on BBC Radio 4, Madam Miaow documents the trials and tribs of Anna May Wong, covering everything from the actress' humble beginnings, to her film career and how she became the first ever Chinese-American movie star.
I highly encourage all of you to check out Madam Miaow's broadcast, which you can listen to here. I would act fast though, because it's only going to be available for five more days.
And if you think the broadcast is all seriousness, think again. In fact, I would liken this presentation to having both a salad and cake for dinner: nutritious and delicious.