New Years is all about new beginnings. It's a time to leave all the madness and mayhem you caused last year behind, and start fresh. Who better to make the New Year's first Slacker Chic of the Week than our comeback kid, Britney Spears. If anyone knows about redemption and turning things around, it's Brit. This time last year, nearly everyone had something to say about Britney-and almost none of it was good. However, with the help of her dad, the Macgyver of PR Larry Rudolph, and (I'm guessing) daily medication, Brit is back and better than ever. I don't care how heartless a person you are-everyone loves a good comeback story. Although we may often poke fun or say mean things, I think for the most part we want to see others succeed. Because it reminds us that no matter how far we may fall, we can always get right back up and make things better. If Britney can turn her career, body and life around, we can do the same.
So congratulations Brittles! May this year be better than your last.


Pink wig Britney will still always be my favorite...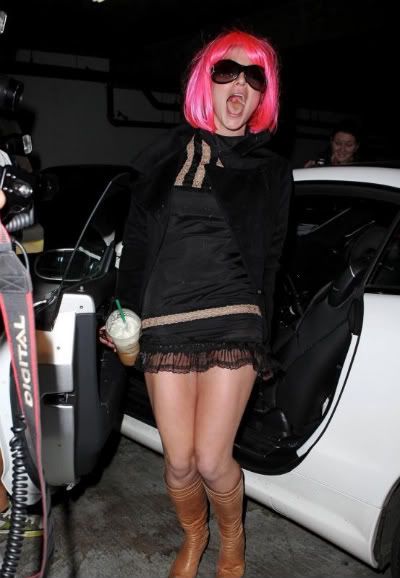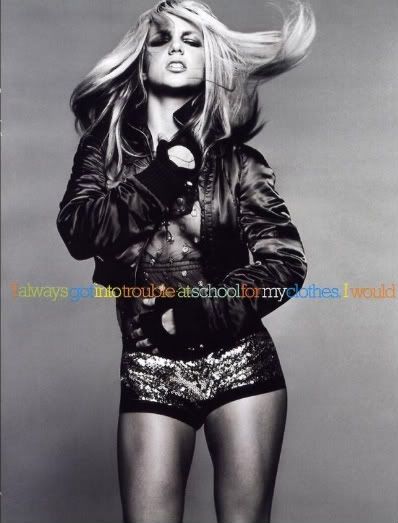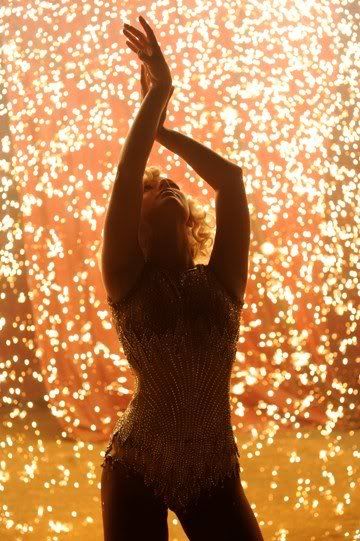 And (in my humble opinion) one of the best songs and videos ever.