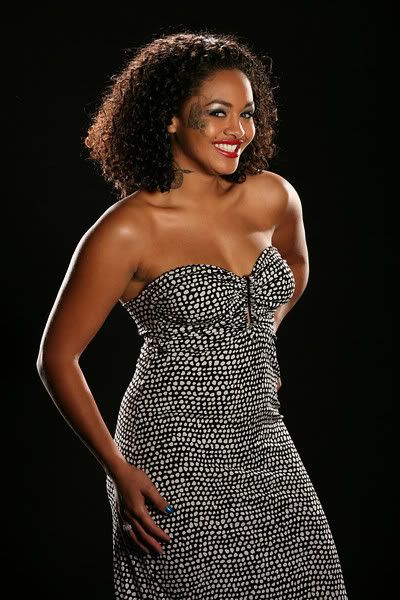 Ssssscandalous! Monica Leon aka Danger from VH1's "For the Love of Ray J" is now claiming that she is three months pregant with the slutty R&B singer's babay! Danger claims she had sex with Ray J multiple times during production, and that there is no way in helly hell that anyone else is the father. "There is no way the baby can be anyone's but Ray J's," Monica told The Enquirer in an exclusive interview. Danger also says that getting knocked up was basically a result of boredom. "I was locked in a mansion with him and 13 girls from October until the end of December," she said. "Toward the end of the first week of filming, we made love for the first time - and we slept together every night after that! I didn't want to fall for Ray J, but he was so charming it became impossible not to. I was in love with him, and as strange as it might sound, I think he loved me."
In completely irrelevant but somewhat juicy news, Danger says that despite Ray J's professions of love for Whitney Houston, he never once mentioned Mrs. Robinson. "He said he wasn't in a relationship and was genuinely looking for the one. He didn't mention Whitney once the whole time he was with me."
Well, i suppose if you're going to knock up anyone from that show, it might as well be her. In my opinion she is by far the best looking and most interresting. Previously I also would have said the most intelligent, but getting knocked up with Ray J's useless sperm is not exactly the smartest thing you could ever do. Something tells me that Ray J is going to try to deny the shit out of this baby. If anyone gives me an "Eddie Murphy" vibe, it's that tool. Oh what I wouldn't give to hear Maury say "When it comes to the paternity of Danger's baby, Ray J, you ARE the father!"