After that whole Jonathan Rhys Meyers debacle I need to just wash the fug right out of my hair. And what better way to do that when with a heaping helping of the beautiful, the natural, the lovable Sandra Bullock. How do I love this woman? Let me count the ways! Actually, let me not. We'd be here all day.
America's favorite Texan gets down with the get down in the March issue of In Style discussing everything from dieting, to movies to her wedding dress. So which role does Sandy regret not signing up for? The Matrix, ya'll. "There haven't been any roles that I wanted that I didn't get," said Sandra "but there was a movie I wish I had done: The Matrix. At the time [I was approached about it], it wasn't cast with Keanu [Reeves], and I didn't see myself with the person they wanted [in it]. Later I saw the movie and loved it. It was sexy and great because of Carrie-Anne [Moss] and Keanu."
Bollocks. Carrie Anne Moss is aces and all, but I would love to see Sandra kicking ass in slow mo while wearing fabulous leather outfits. Anyway, here are some pics of the beauty in the latest issue of In Style. One word: Mothafuckinflawless. Isn't that right Don Draper?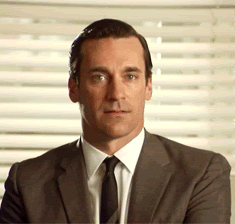 Hell yeah that's right.