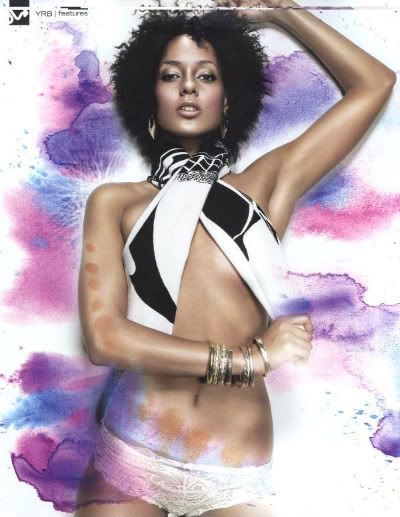 From day one, Tameka Jacobs has easily been my favorite Deal or No Deal model. Despite being only one of 22 girls that rarely ever spoke, I could tell there was just something about her. Sure she's a beautiful woman (who looks like Uma Thurman's long lost sister), but she always seemed to radiate something else. Something special. Something that makes you like her even if you know nothing about her. Obviously I'm not the only one who thought so. After changing their lineup from a one hour weekly special to a daily 1/2 hour show, Tameka became only one of two models who are now featured daily on Deal, proving that viewers must have seen the same sparkle that I saw.
Despite being gorgeous on the outside, Tameka's life wasn't always so picture perfect. At age 3 Tameka made national headlines by being at the center of a racially charged custody battle. After being born to a drug addicted mother, Tameka spent 3 years with her white foster mother. Her foster mom tried to adopt Jacobs, who is multi ethnic, but she was taken by county officials and was eventually placed with a black family. The model's groundbreaking story has been featured in People, Inside Edition, Extra & Star Magazine. It's these early experiences that have motivated Tameka to spend her time volunteering with foster homes and adoption agencies, in the hopes that young girls in the system will be able to find loving homes and find inspiration that their dreams can come true.
As for her career, Tameka has not only found success behind the camera (in high fashion mags, in YRB's US pick for "The Colors of Beauty" feature, and making People's 2006 Most Beautiful List) but she is currently working to create a career behind it as well. As you can see on her myspace page, the model takes a mean pic-particularly when it comes to closeups. Like any good photographer she can capture the depths of her subjects telling their story without saying a word.
Tameka's is a story that everyone loves to hear, but rarely ever does. Triumph over sadness, prevailing through a storm, and playing the hand you're dealt. Not only has she succeeded in the face of adversity, but she's won the heart of Americans in the process. And that's a pretty sweet deal.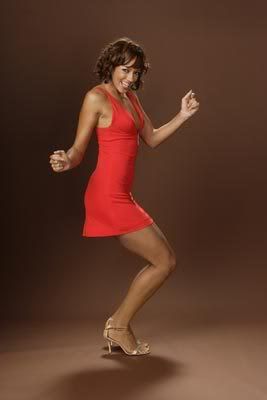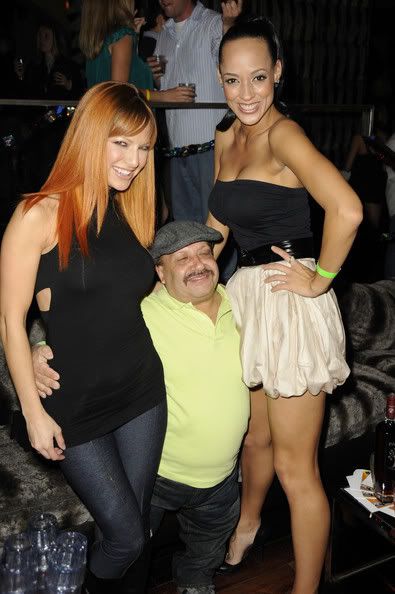 Also, in totally irrelevant but interresting to me news, we both climed the same 130 foot Nohoch Mul pyramid in Coba (it's the tallest pyramid in the Yucatan, tyvm). Trust me, it's a whole lot steeper than it looks. She also looks a lot cuter at the top than I did, but she's a model, so I ain't mad at her.