Why, Prince's new album cover, of course! For someone who is so openly anti-homo, Prince sure does shit glitter and rainbows all over everything he does. I mean, if this does not look like an utter rip-off of those Lisa Frank unicorn folders you see at Walmart, than I just don't know what the hell does. You just wait, his next album is totally going to look like this: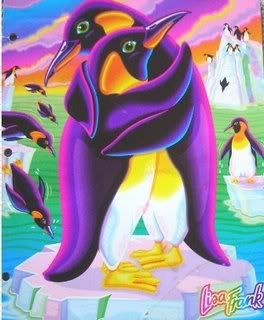 Or This:


Or maybe even this:


Isn't that right, Prince?


I'll take that as a yes.