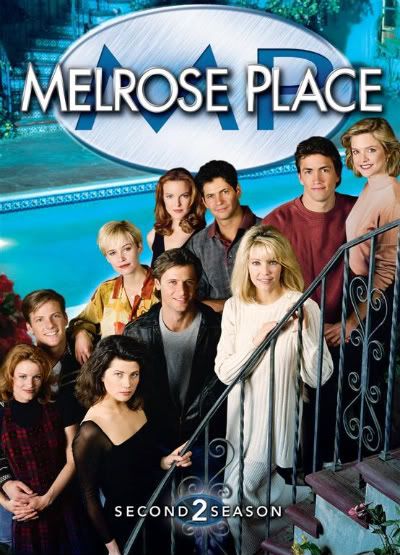 It was recently announced that in addition to the new 90210 and Married...with Children, producers were planning on bringing back another 90's classic: Melrose Place. Because evidentally renting the dvds would just be too easy. However while Ashlee Simpson has already been attached to the project (let that be an indication of how this shit is going to turn out), two former Melrose residents have already said hell to the no on returning. Courtney Thorne-Smith spoke to E! news yesterday and told the reporter "I'm really busy. I say never say never, but it's not the first thing on my mind." Translation: she's too much of a lady to laugh in their faces and say 'Fuck off. This is a terrible idea." The According to Jim star also said she feels she's "too old" for a show like that. "I think it's really for the younger generation. I don't think there's much place for us old folks." Bollocks! CTS looks hotter than ever. She's probably just saying that to keep from biting her tongue about what a wretched idea a new Melrose Place is.
Also rejecting a return to her Melrose roots is Marcia Cross. When asked how she feels about the revival in general, Cross admitted, "I haven't really thought much about it. I really have almost no opinion except I wish them luck." After being told that Ashlee Simpson was attached to the show, then asking her publicist who the hell Ashlee Simpson was, Cross laughed saying "Oh, well then I'm really happy she has a job. That's how I think about it. Honestly, I'm sorry. That's how generational those things are."
I love that no one even bothered to ask poor Doug Savant if he wanted to return to Melrose. Ah well. It could be worse. He could be Andrew Shue.