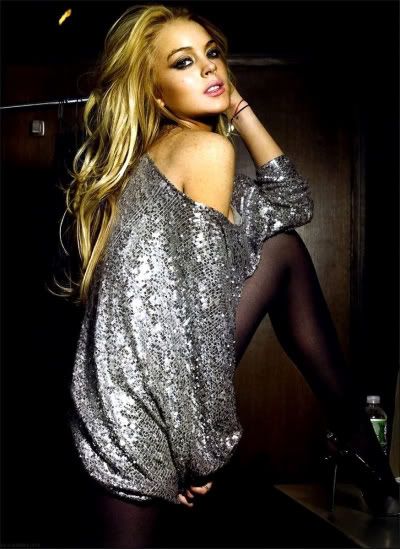 Yes, Lindsay Lohan is in trouble with the law again. Police have confirmed that a warrant has been issued for the actress' arrest stemming from a 2007 hit and run. The Beverly Hills Police Department released the following statement on Friday evening: "In response to media inquiries, [the] Beverly Hills Police Department is confirming a warrant was in fact issued today [March 13] for the arrest of Lindsay Lohan . The $50,000 warrant issued by the Beverly Hills Superior Court stems from a May 2007 arrest of Miss Lohan for DUI and hit-and-run. The circumstances leading to the issuance of the warrant by the court are not readily available at this time. It is our hope that Miss Lohan will surrender herself so that this matter will be resolved in a timely manner."
There's only one thing I find wierd about this situation, and that's the fact that Lindsay Lohan-someone who is literally photographed every hour or every day, has had an outstanding warrant for two years. It must have really taken a hell of a bounty hunter to track that chick down. I bet they had to search every tanning bed and legging shop within a two block radius.
It is a shame though. The girl's been trying to walk the straight and narrow, staying out of trouble and avoiding bad situations. Here she is going about her biz not doing anything wrong then BAM! She's a wanted woman. However, she did the crime so she should do the time. You know, all 84 minutes of a hard jail sentence. Because you just know that's what she'll get.