The hell are Winona Ryder and Zachary Quinto touching? Not only is she making him less hot by assosiation, he's in great danger of having that Cartier watch snatched from his wrist only to find a new home in klepto's most likely stolen purse. This wasn't the only fuckery going down at last night's LA premiere of Star Trek though. There were several other interresting things to see. Like Quinto's "Heroes" costar Adrian Pasdar who arrived with wifeypoo Natalie Maines and their son.


Unlike klepto and Sylar, having that Dixie Chick on his arm totally ups Pasdar's stock in my book. Any man that can stand behind his politically outspoken wife and isn't threatened by their mega-success or the fact that she makes more money is a gem. Dudes like that are so rare unfortunately. It takes a real man to not be inferior or superior, but equal. Add that to the fact that he's most definitely sexalicious if you're into that strong jawed, Americana, I can build a house with my bare hands sort of thing.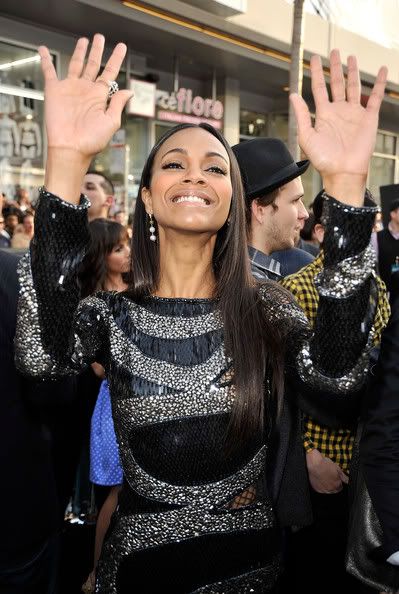 Next we have the gorgeous Zoe Saldana who is displaying a very rare sight in Hollyhood: gratitude. It's good to see someone not making a sourpuss face about having to be inconvenienced by taking pictures at their own premiere.


Next we move on to my future babydaddy before I met my fuckticious husband, Seth Green. I don't really have anything particularly interresting about him, he's just super cool and totally funny and basically almost every guy I've ever dated.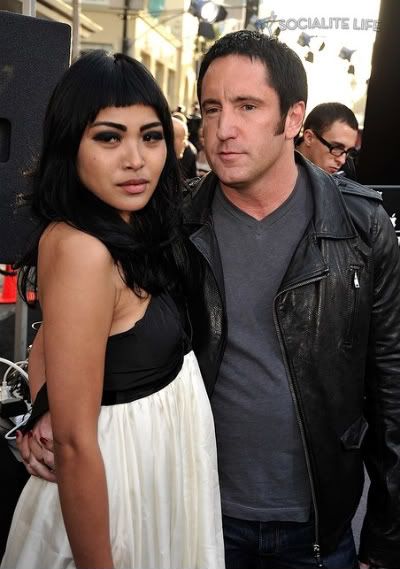 And oh wait! Whus this? Trent Reznor? Who knew his Fragile ass was a Trekkie? Mr. Reznor also brought his girlfriend, Mariqueen Maandig of West Indian Girl along for the ride.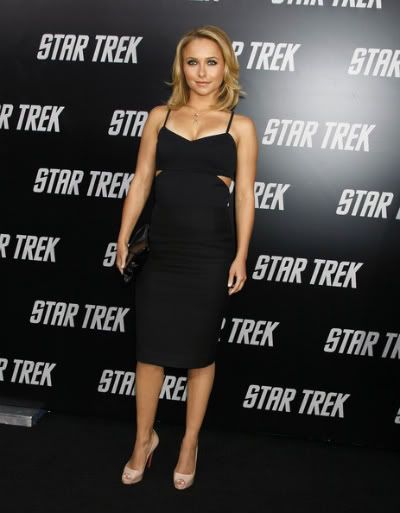 Finally how cool is it to see almost the entire cast of Heroes coming out to support their castmember? They have got to be the most loyal ensemble in television history. They're always hanging out socially and seem to attented every function involving one of their own. Very cute.
Other, slightly less interresting people this way:













Peace Be With You. Or the Force. Or something like that.