Um...I was trying to decide how to approach this question delicately, but just can't seem to find anything subtle enough to really express myself. So here goes: Why all these bitches be whoring it up at a kid's charity event? I mean really. Nothing says charity and children like bending over a car like you're ready to take it up the ass. Yes, I realize that sounds harsh but why must some women turn everything into a out-slutting competition? Just because there is a prop that does not mean you have to-in the words of Britney Spears-eat it, lick it, snort it, fuck it. Allow me to illustrate the right and wrong way to behave at a children's event:
Right Way:


Wrong Way:


Right Way:


Wrong Way: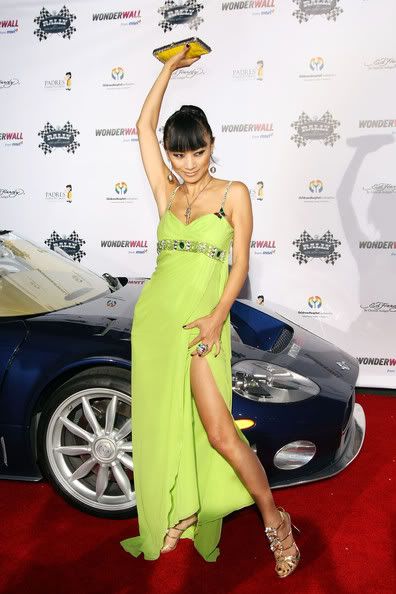 I mean for real the kids are going to learn about sex and anatomy soon enough. They don't need an up close and personal introduction to the spelunkable snatch of Bai Ling. In addition, there's a fine line between fug and fab. For instance:
Deal or No Deal's Leyla Melani looks super, super fab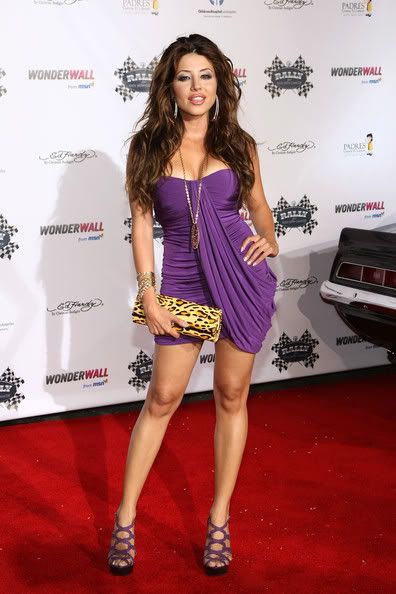 Sheila E? Not so much


Anyway that concludes today's lesson. For your continued enjoyment here are the rest of the attendees at yesterday's Rally for Kids with Cancer 'The Qualifiers' Celebrity Draft Party at The Hollywood Roosevelt Hotel. It's for the kids, ya'll.