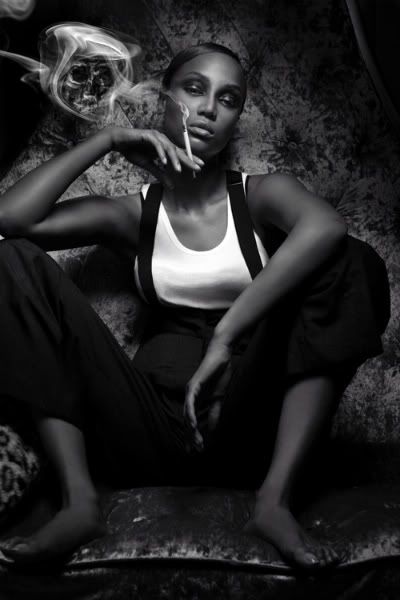 Paulina Porizkova has been making the rounds this weel talking to TV Guide, People, Logger Weekly, Knitting for Nuns, and pretty much every single magazine that will listen to her complain about why she's been ejected as a judge from America's Next Top Model. Well it seems that Tyra Banks has allowed the charade to continue long enough. The supermodel has finally released a joint statement with ANTM executive producer Ken Mok regarding the incident "The current state of the economy has forced shows to make major budget cuts industry wide. America's Next Top Model is not immune to these financially challenging times. We've had to make significant cuts in every area of the production and, unfortunately, Paulina was a casualty of these cuts." Mok continued by saying "Tyra, who pursued Paulina to join the show as a judge multiple times, was incredibly saddened by the decision the show was forced to make. We really enjoyed working with Paulina, and we wish her all the best in her future endeavors."
Translation: "STFU bitch and move on!" If Paulina really is as legendary as she likes to claim she is, she should have no problem finding another job, right?
I will say though I am over all this "in the economy" bullshit. For God's sake you can get a bad haircut and the stylist is going to be all "WELL in this economy..." It's like no bitch. It's because you suck. Don't make excuses. I would have loved Tyra so much more if she had've just said "I fired you because you are a whiney ass complainer. And seeing as it's my show, if you don't like it you can suck it." That would have been so boss. But noooo. Tyra's gotta take the high road as usual.