Whoot, whoot dollfaces! It is time for a CFDA Fashion Awards post chock filled with fabulous fashion, hot effing messes, and a bunch of "Oh hell! What was that bitch thinking?!?" So without further ado, let's get straight down to business seperating the fab from the fug and the drunk dressing from the careful planning.
Best Dressed: Tie! Vera Wang and Diane Kruger
Vera Wang-Ok I know many of you are asking what the hell I am thinking naming Vera one of the best dressed but here's the deal: The woman has her own thing going on. Not only are her color contrasts and fabric choices incredible, but no one else is wearing anything even remotely similar; and that's saying something.


Diane Kruger


Worst Dressed: Doutzen Kroes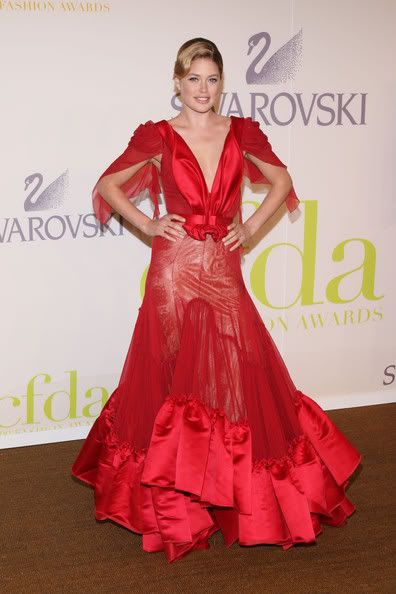 Dress I love but I don't know why: Lake Bell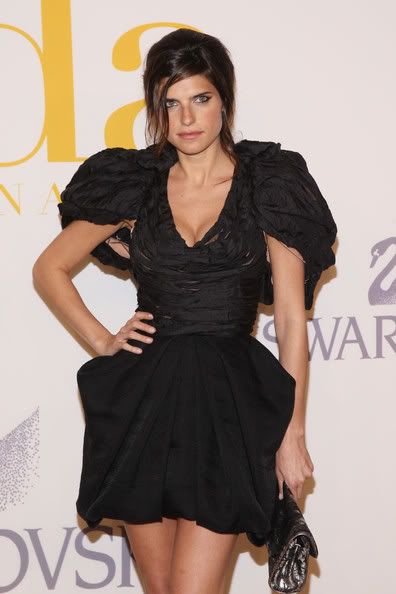 Best Use of Color: Blake Lively


Honey This is Not Your Prom: Tallulah Willis


Someone Please Feed These Children Before They Pass Out from Starvation: Alexander Wang and the Bones of Some Model


Biggest Bitchface: Claire Danes


The Rest