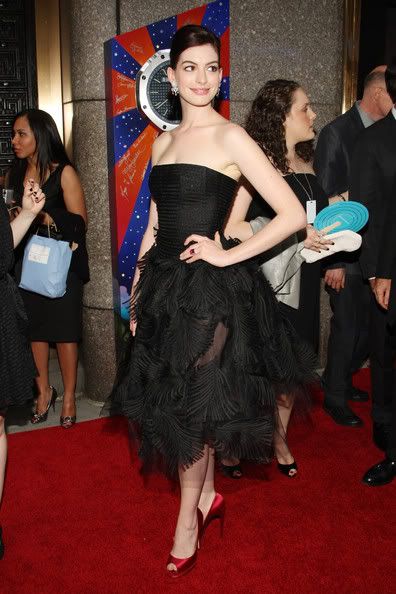 It was truely a night for the gayges last night at the 63rd annual Tony Awards. Neil Patrick Harris replaced last year's host, doing an outstanding job of entertaining the audience with his deadpan jokes and charming demeanor. In fact, the power of NPH drew in a whopping 7.5 million viewers, up about 20% from last year and the show's highest ratings in three years. Yes, the night had everything-singing, dancing, and most importantly, Kristen Chenoweth. Even just a dash of her fabulous ass is an automatic recipe for success. The biggest scuttlebug of the evening though wasn't the fashion or the dance numbers. It was Bret Michaels almost getting his head lopped off by a decending prop that fell from the heavens like mana. The rocker cum reality star performed with his defunct band Poison in what could only be described as the biggest WTF moment ever. I mean, I don't know about you, but when I think syncronized dance numbers and Broadway babies, I always think Bret Michaels. But hey, at least it's good to see C.C. DeVille alive and well(ish).
Anyway without further ado, I bring you the fashions of the eve including my picks for best and worst dressed. Enjoy!
Best Dressed: Marcia Gay Harden who brought on the sexy. I've never seen her look so good.


Hottest Stems on a Senior: Dolly Parton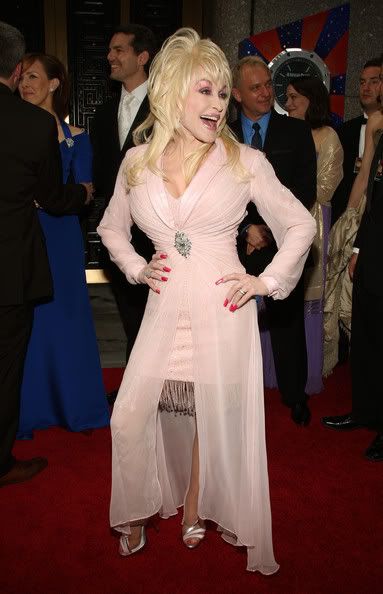 Worst Dressed: James Carpinello


Dishonorable Mention: Edie Falco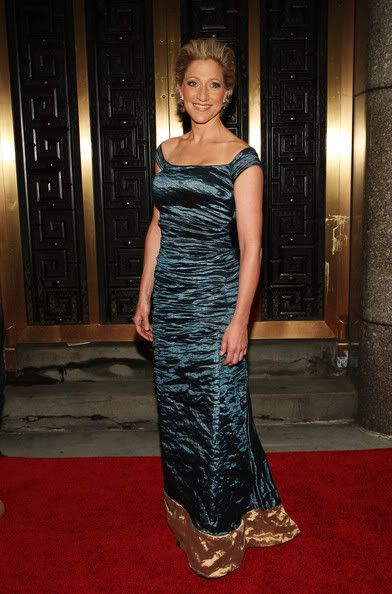 Gayest Moment: This


and also This


The Rest