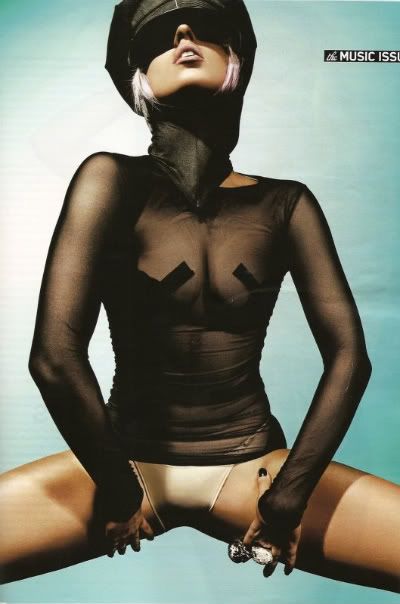 I tell you what-I am not a fan of Lady GaGa, but I'm sure buying whatever she's selling in this spread for Maxim magazine. As a huge wig lovah I am going bananas for that hot pink and blonde streaked do and the bondage theme is right up my alley. It's dark, strong, and tough yet still feminine-all the qualities I love in a lady. In fact, in the article GaGa gives a nod to the gender bending greats of yore saying "I love Grace Jones and David Bowie because they played with gender, with what 'sexy' mean."
Cheap Maxim Subscription
While it remains to be seen whether or not Lady G will have the same long, illustrious career that Bowie and Jones can boast, she's clearly having fun with fame in the moment. And I'm having fun watching her. I mean, when someone looks like a Village Person with a vagina, how can you not have fun? Viva la nipple tape!