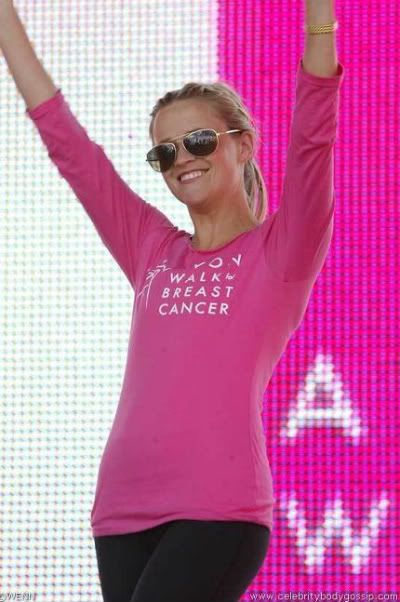 Add Reese Witherspoon's name to the growing list of celebs venturing out into the world of perfume design. On Firday the Oscar winning actress announced plans to launch her first signature scent for Avon. Set to drop in November, "In Bloom by Reese Witherspoon" will be a mixture of gardenia, magnolia and jasmine-a nod to Reese's younger days in the south. "In developing In Bloom, I found myself drawn to the scents of my childhood in Tennessee," Reese explained in an interview with WWD. "We had a great big magnolia tree in the back yard, and it's that beautiful white blossom that inspired the perfume. In Bloom is indicative of where I am in my life today," she explains. "I'm feeling very strong and independent, and so happy, so full of life. The fragrance truly captures that feeling­­ — it's very sensual, very romantic and alluring."
This isn't the first time Reese has partnered up with Avon. In fact, she's currently their Global Ambassador and has been working with them on several occassions to raise money for their charitable causes including breast cancer.
On a personal note I must say, I wouldn't mind smelling like Reese Witherspoon. She looks like one of those girls that has hair that smells of orchids and tangerines. And at $34 for a 1.7 oz. bottle, I'd say the odds of this scent being success are pretty darn good.