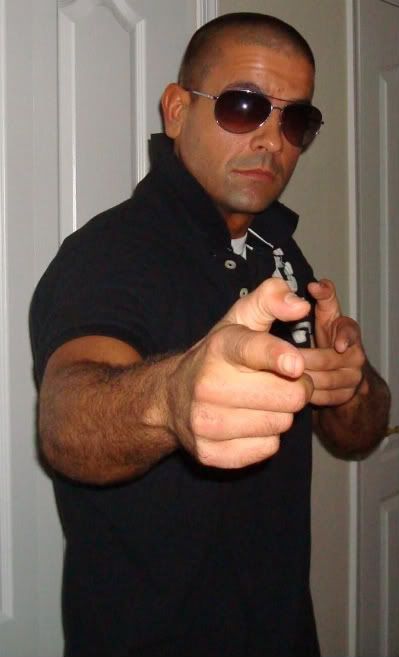 Oh dear sweet 7lb 8 ounce baby Jesus. Just when you think VH1 couldn't possibly churn out one more reality show, they've gone and announced the arrival of yet another. Yes the souless vampires that are slowly sucking the smart out of all us gullible viewers have declared that they are casting for....drumroll please...The Entertainer of Love. With a similar plotline to previous dating shows like Flavor of Love, Daisy of Love, For the Love of Ray J, Real Chance of Love, Rock of Love and I Love New York, EOL will follow 30 year old ILNY contestant Frank Maresca as he weeds through 15 girls until he finds one he can take home to mom. Who he lives with by the way.
Producers are looking for "sexy, single desperate women who have a big heart and big personality to live in a house and compete for the love of camera time The Entertainer." They are casting in the cities of L.A., Chicago, Phoenix, Atlanta, Boston, Las Vegas and of course, Frank's home town of Jerrrrsey.
Here's the thing I find a little bit fishy: On The Entertainer's myspace, he has a girl Erika listed as his top friend. He has tons of pictures of her in his albums, one of which he is kissing her in. I ask you, what kind of tomfoolery is that? Hmm?
I honestly don't know which I hate myself more: writing about this, or knowing that I can't wait to watch this mess.