So it should be no secret that I am absolutely gaga over Anna Friel. After all, she did star in the most amazing show that has or will ever grace the boob tube, Pushing Daisies. Sadly for Daisies fans the show met it's untimely demise earlier in the year, but that doesn't mean Anna's out of work. Although the remake of "Land of the Lost" she did with Will Ferrell bombed in the worst way, she's already got four movies in the works including London Boulevard which she is currently filming.
Now on to this editorial. Como se dice "perfection"?!? The girl looks incredible and I am loving the bouffant and 60's inspired dresses on her. It's very Chuck-esque. Bottom line, Anna is a beautiful girl with a blossoming career. And I look forward to seeing more hot as hell, fierce as fire editorials in her future.













Anna's cheekbones thank you for your time.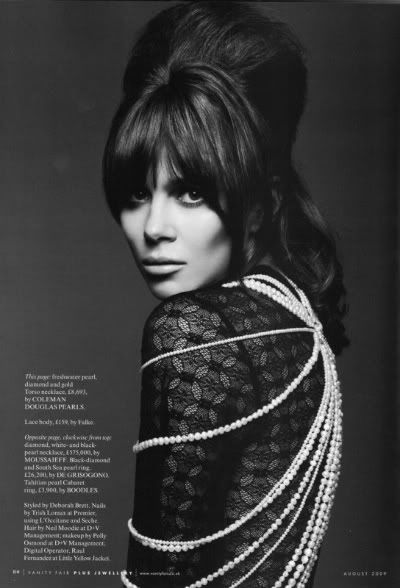 Cheap Vanity Fair Subscription