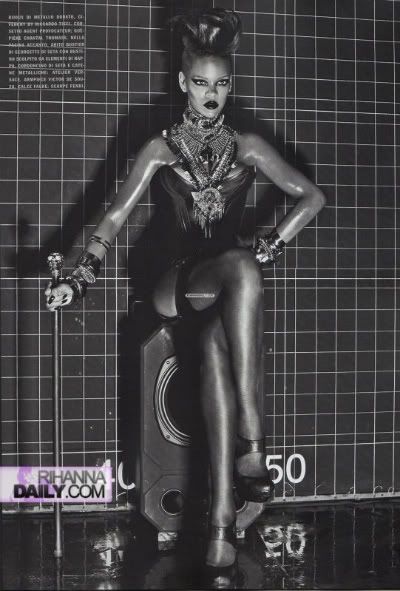 Move over Naomi. Step aside Cindy. Take notes Christy. There's a new supermodel in town and she goes by the name of Rihanna! Hip hop's golden girl is taking her robohot fierceness to another level staring in an incredible photoshoot for the latest issue of Italian Vogue. Although RiRi is known for her tendency to take chances and go to the extreme I believe these pictures take the cake. Como se dice Modern Day Grace Jones??? Rihanna. That's como. I don't know what planet her hot, fashion forward ass comes from, but I want citizenship for sure.
Also does this remind anyone else of Prince's "Black Sweat" or Duran Duran's "Electric Barbarella"? If those two songs had a baby, it would be this photoshoot.
"Emotionless and cold as ice, All of the things I like"...