I have three words for Cate Blanchett who showed up wearing THIS dress by Romance Was Born at the 'Screen Worlds: The story of film, television and digital culture' exhibition opening at Federation Square today. And those three words are "Oh honey, no." What was she thinking?!? Or was she? Perhaps that concussion she suffered on the set of "A Streetcar Named Desire" seriously effed with her normally flawless fashion sense because this monstrosity is just not acceptable in any way shape or form. Unless she was stuck upon a mountaintop in the Andes without shelter or proper winterwear, this dress should never, ever see the light of day or the feeling of flesh. It is evil and wicked and needs to be kicked back to hell or the retirement home it came from. I mean I could understand dressing for comfort but afghans aren't even comfy! They're itchy and hot and fug for days. I'm sorry Cate. I love you and all but you are making my eyes bleed. A beautiful woman like you with a body like that deserves so much better. And as people blessed with the ability of sight, so do we. So do we.
ALSO on a side note I would be remiss without mentioning that two extremely radical shows are returning tonight for another season. At 8 we have Survivor: Samoa on CBS, and at 9, the moment I have been waiting for has finally arrived. Tune in to Fox for an all new...wait for it...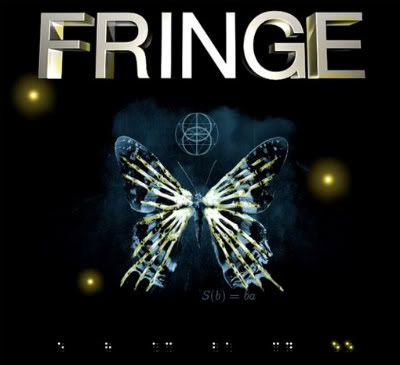 FRIIIIIINGE! I effing love this show to no end. It is easily one of the best and most creative programs on television. The shit they come up with! If you have not yet checked out the awesomeness that is Fringe, I highly encourage you to do so. It's like the X-Files, except more awesome and less self indulgent.