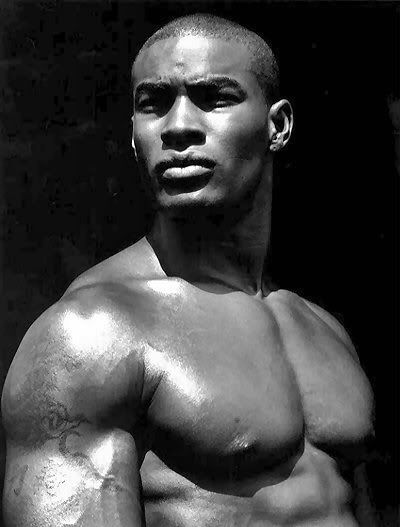 Before there was Derek Zoolander and Blue Steel, the world of male modeling boasted only one man who had reached a level of international success that rivaled that of his female counterparts. I am naturally talking about the one, the only, Tyson Beckford. While most of you can probably name at least 15 female supermodels I'd be willing to bet that the average civilian cannot name two or more men in the industry. However did you know that some of today's most in demand actors began their career strutting their stuff on the catwalk? Ashton Kutcher, Josh Holloway and Mark Wahlberg are just some guys who formerly used to, in the words of Right Said Fred, shake their little tush on the catwalk. And even though none of them even came close to working the runway like Tyson most have become Hollywood heavyweights in their own right. So who made the cut? Check out the list below:
Ian Somerhalder
Josh Holloway
Ashton Kutcher
Chad Michael Murray (foul, disgusting, revolting)
Brandon Routh

Antonio Sabato Jr.

Mark Wahlberg

James Marsden

Tyson Beckford

Tom Welling
Jason Lewis

Josh Duhamel

Djimon Hounsou (five stars, classy, elegant, fancredible)

Justin Chambers

Also is anyone else wondering where Tyrese is??? Second to Tyson he is one of the only recognizable male models around and he successfully made the leap from
modeling to acting. He should definitely be on this list.
And how can we complete this list without including the video that launched the careers of two men on this list, Janet Jackson's "Love Will Never Do (Without You)." Can you spot the baby faced, pre-fame dudes? I'm sure you can.
Source