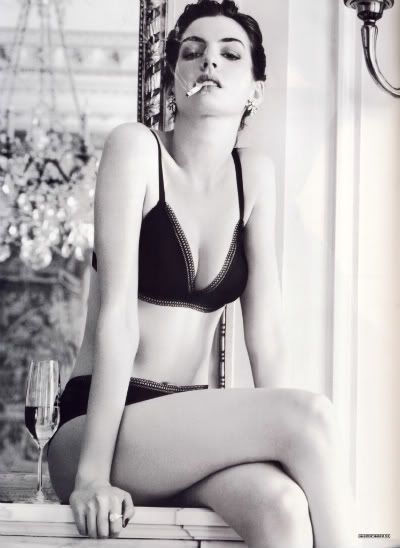 Much like many of you guys, I am a sucker for a beautiful woman. Nothing against men (who I love and adore endlessly), but there's just something about a strong, gorgeous, timeless lady who can captivate your attention and take your breath away. Why else would the greats like Marilyn and Audrey continue to remain as popular in our culture than they did in their heyday? In an attempt to both honor the beauty that is woman and keep us entertained, Empire (I wanted to say "Records" just there) Online has come out with a list of the sexiest movie actresses of all time. However while many of the chicks on this list are no brainers (suprise, suprise Angleina Jolie makes an appearance), there are a few suspect choices I find to be absurd. For instance, in what crazy, mixed uop, whacked out world is Ashley Greene hotter than Monical Bellucci??? Or Marion Cotillard? Or for that matter, Grace Kelly?!? I mean she's a cute girl and all, but just because her face is everywhere because she was in "Twlight" for about five seconds does not make her one of the sexiest women ever. (EVER!)
That is small fries though compared to the biggest faux paux I noticed about this list: what's with all the white people? Is Empire seriously trying to tell me that of all the 100 women on this list only three are black? And not even all black? What gives?! I'm not trying to take anything away from the other gorgeous women on this list but honestly, there are and were so many sexy ladies of all ethnicities that to ignore them is an insult. For Christ's sake not even one Asian lady made the list save for Freida Pinto. Then again it's a list about sexiness, so I probably shouldn't take things too seriously.
Anyway here's the list in it's entirety. Did your favorite make the grade? (Mine did! ScarJo ranked at a cool #4) Also is there anyone you would add to this list? Say...Beyonce?!?
50.Rosario Dawson
49.Winona Ryder
48. Katherine Heigl
47.Michelle Pfeiffer
46. Marion Cotillard
45. Cameron Diaz
44. Drew Barrymore
43. Milla Jovovich
42. Jennifer Garner
41.Liv Tyler
40. Grace Kelly
39.Cate Blanchett
38.Jennifer Connelly
37.Sandra Bullock
36. Rachel Weisz
35.Audrey Hepburn
34.Monica Bellucci
33. Jessica Biel
32. Ashley Greene
31.Eva Green
30.Salma Hayek
29.Kristen Bell
28.Eva Mendes
27.Charlize Theron
26.Eliza Dushku
25. Amy Adams
24.Sienna Miller
23. Halle Berry
22.Rachel McAdams
21.Jessica Alba
20.Zooey Deschanel
19.Kate Beckinsale
18. Jennifer Aniston
17. Penelope Cruz
16. Emily Blunt
15.Marilyn Monroe
14.Freida Pinto
13.Keira Knightley
12.Anne Hathaway
11.Sarah Michelle Gellar
10.Kate Winslet
9.Helena Bonham Carter
8.Mila Kunis
7.Kristen Stewart
6.Natalie Portman
5. Zoe Saldana
4. Scarlett Johansson
3. Emma Watson
2. Angelina Jolie
1. Megan Fox
----------
Finally if there was only one woman I could add to this list it would have to be the sultry, the sexy Sanaa Lathan aka the only good thing about Nip/Tuck season 4 (and she went to Yale, tyvm).


SOURCE