So there I was, rumaging through pictures for an upcoming post on the Spike Scream Awards when suddenly I stumble upon these pictures of a very, very emaciated looking Jaime King. She went from this:


To this!: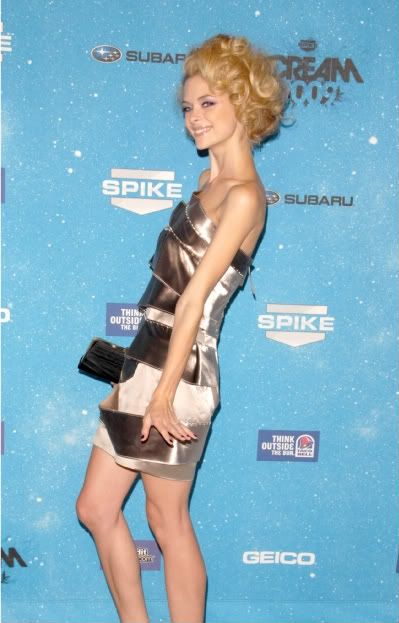 What the hell happened?!? Now she just looks like she stumbed out of a coffin after having her hair and post mortem dress ravaged by a mob of angry cockroaches. I mean honestly, do these girls think this is a good look? Back when Jaime did Sin City and Bulletproof Monk I would often confuse her with My Name is Earl star Jamie Pressley, however I do not see that as being much of a problem now that Jamie looks like she just finished reinacting Christian Bale's performance in Rescue Dawn.
Also on a completely unrelated note the word "Jaime" gets wierder and wierder everytime I type it. Try it-you'll see!