You see this post right here? It's filled with stuff I love and hopefully, some of stuff you love too. Starting things off is one of my fav-or-rite singers of all time, Peaches. My girl managed to take some time out of her jammed packed "I Feel Cream" tour to attend last night's 1st Annual Rolling Stone Awards in Sydney, Australia. The bash was created to celebrate and acknowledge the best in "album releases, innovation, tours, tantrums and popular culture"-all of which describes Peaches style to a "T".
Also in attendance was Jess Origliasso who wore a lace dress so cute I'm actually contemplating flying to Australia, tracking down homegirl's luggage, and snagging it from her bag. I mean come on-it's tres cute, right?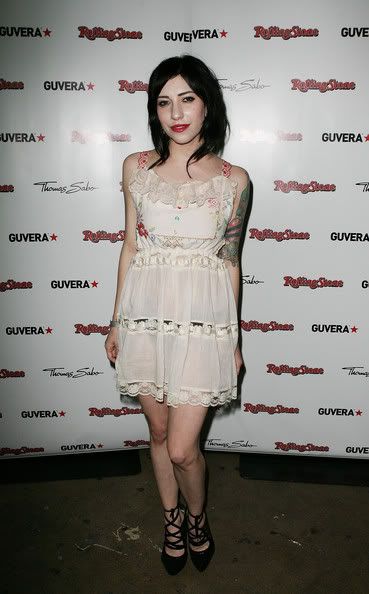 And finally, what post would be complete without the addition of the cholo headwrap with solid brass knuckles? (Or in the case of Jane Gazzo, cubic zirconian knuckles.)


Call me crazy, but if this look wasn't attached to someone that looks like they could be a member of The Wigles, I'd quite like it. In fact, it's like Biohazard/Body Count chic. Basically, it boils down to
THIS


PLUS THIS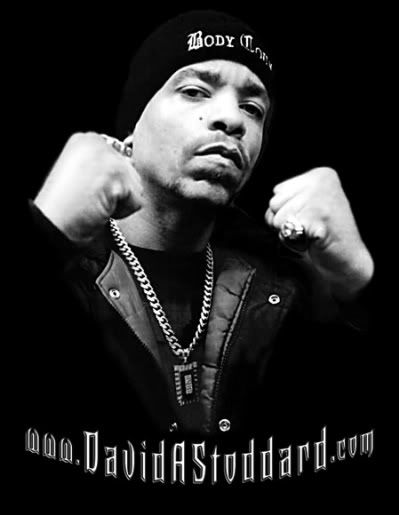 PLUS THIS


EQUALS THIS:


This concludes today's math lesson. Let us finish today's listen with a delightful, soothing little ditty to kick off the weekend. Feel free to sing along with grandma or the whole family!