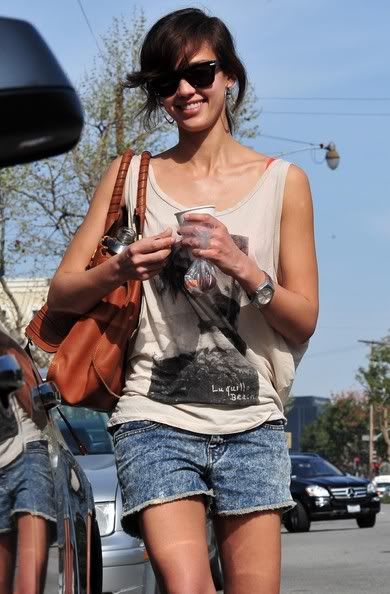 Jessica Alba was spotted strolling the streets of her hood yesterday wearing what would typically be considered the fashion faux paux of the century: acid washed denim cutoffs. Why, I don't think I have seen such a brilliant execution of denim debacles since this stud stepped on the scene:


In all seriousness though, I think I might need to rush to my local emergency room to get my head checked, because I actually think this look is...cute. There's something kind of South Beach meets Shady Acres retirement community that gives this surfer girl casual look a hint of charm. Then again, maybe it's my nostalgia for all those "Saved By the Bell" episodes I used to watch as a kid. I mean, I DID grow up during a time when this was the look:


I don't know. I'm relying on you guys to render the verdict on this one. When it comes to acid washed, is the denim a Do or a Don't? And more importantly, would you wear this trend?