Ok so last night was the 2010 MTV Movie Awards, right? So you'd think the stars would come out dressed to dazzle, right? Wrong. Those bitches were so boring I could hardly be bothered to muster up a best and worst dressed list. Which is why I've done something a little different. Rather than ripping apart the fashions, here are some of my choices for the best and worst of last night. Sadly, none of which involve Kristen Stewart plainly telling the Twilight fans to suck it.
Hottest Scarlett Johansson: Scarlet Johansson (Yes, you read that right)


Best Use of Glitter/Best Wig: Katy Perry with a "Y"


Biggest Attempt at Famewhoring By a Group or Duo: LMFAO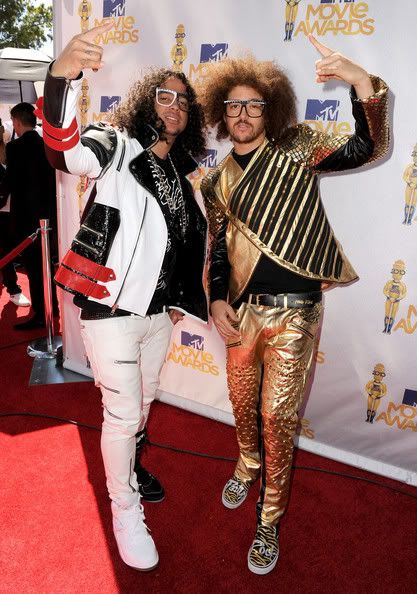 Best Attempt At Covering Up Shame, Dissappointment and Failure: Paris Hilton


Sneakiest Party Crasher You Just Know Didn't Have a Ticket: Lindsay stoop-so-Lohan


Hottest Lesbian: Russel Brand


Laziest Wardrobe By a Celeb Who Isn't Seasoned Enough to Dress Like Adam Sandler Yet: Michael Cera


Best Bong Hitter/Hottest Legs: Kristen Stewart



Ect, ect,