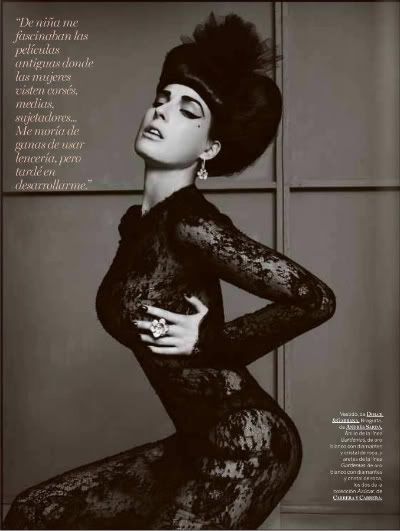 I know I haven't done this in a while, but whose ready for a little MONDAY MORNING WITH DITA VON TEESE?!? Lord knows I am! Then again, I'm down for every day with Dita. This week, we feature the burlesque baby in a smokin' editorial from the May issue of Yo Dona magazine. Looking as unconventionally beautiful as ever, Dita dons a series of high fashion garbs and high as hell hair for a photoshoot that's nothing short of fabulous. I've also added some additional pics of Dita from a recent red carpet for the Cointreaupolitan Cocktail 2. And while they're not quite as unique as these shots for Yo Dona, there's just something about seeing our old school senorita gingerly nursing a cocktail that makes me want to quote lines from Casablanca while tossing a gimlet in some fresh talking lassie's face.


Dita Von Teese Presents the Cointreaupolitan Cocktail 2


Girls will be fabulous.